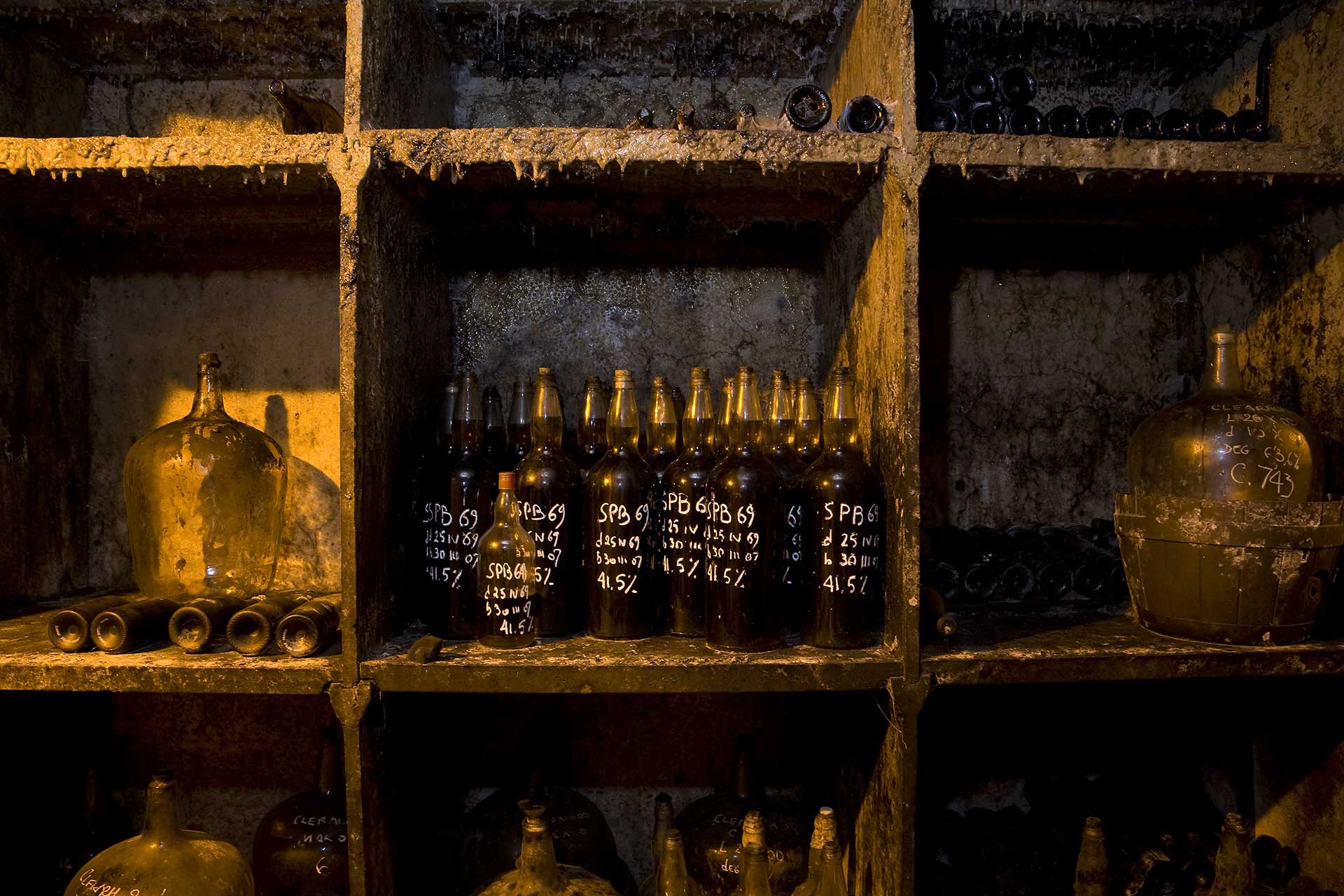 BURGUNDY,
WHERE MATURING BECOMES ART
The Michel Couvreur signature first and foremost comes from a process of maturing whiskies principally in Sherry and Port casks. But the singular identity of our whiskies also results from the effects of the Bouze-lès-Beaune cellars, located in Burgundy, half-way between Andalucia and Scotland. One hundred and fifty meters of remarkable undergrown galleries dug deep in the Burgundian rock—a place of dampness and silence. A selection of specific casks, and their careful to-and-fro between the dry and damp parts of the cellar imbue the Michel Couvreur whiskies with a very powerful intensity as well as a mellow roundness. Several years of aging bestows them with a typical style and nobility.
OUR WHISKIES:
DIVERSITY AND INTENSITY
We offer a wide range of whiskies: young spirits such as the Clearach; blended and 12-year-old single malts like our classic flagship the Overaged; and some very rare single casks like the iconic Very Sherried, matured for over 25 years.
BALANCE:
OUR AROMATIC SIGNATURE
We are constantly looking for new casks (for example, we've recently started working with Jura Vin Jaune casks). We blend carefully, choose unusual materials such as amphora, exploit wine lees to the best possible effect… We track each cask individually, and handle them slowly and precisely using gravity only… This allows us to offer an exceptional diversity of products all the while maintaining a distinctive aromatic identity, based on balance.
Each bottle needs particular care—they are hand-corked, hand-waxed and hand-labelled.
TO CARRY ON MICHEL COUVREUR'S LEGACY AND EXPAND HIS WORK
Michel Couvreur passed away in 2013; his son-in-law Cyril Deschamps and his cellar master Jean-Arnaud Frantzen, with the invaluable help of Michel's devoted wife Marthe and his daughter Alexandra, follow to the letter the philosophy and the motto of the house: Virtute et Opera.