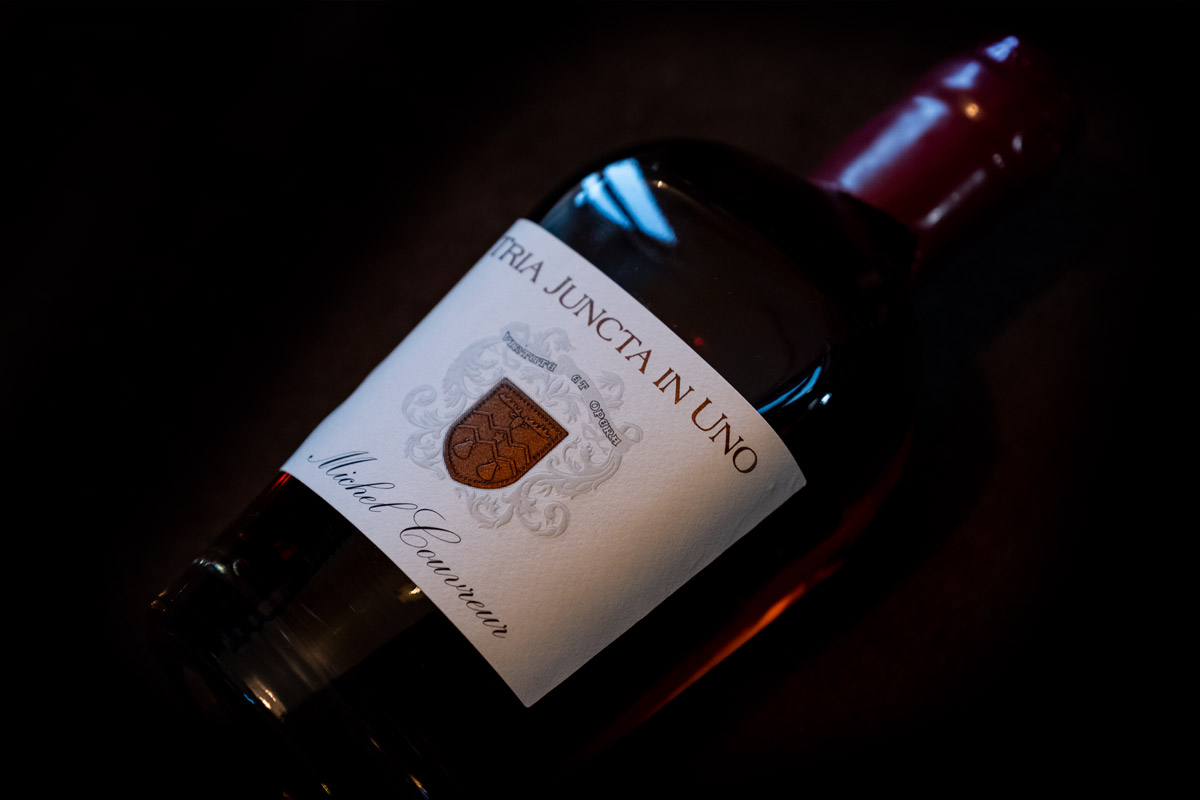 Tria Juncto Uno:
an exceptional cuvée
Michel Couvreur Whiskies begun in 1989. An exceptional blended malt is specially purposed for these last 30 years in order to share our personal vision of whiskies. 3 malt whiskies are blended: both upper class 25 y.o. and 29 y.o. very sherried whiskies (PX casks) with our famous 16 y.o. Bere Barley malt whisky. Entirely crafted by Michel M.A. Couvreur, Bere Barley is a wild variety of barley, sown and harvested in Orkney, floor malted thence dried in summer 1986, distilled the 19th November 1986 in Scotland. Michel M.A. Couvreur dreamt to produce a low yield whisky following the pristine process.
"Tri Juncta in Uno"* is the latin translation of "three in one". Our Britain soul is reminded by the handcraft leather box made by "La Malle Bernard", a company thats crafts Morgan cars' luggages.
*Most Honourable order of the Bath motto